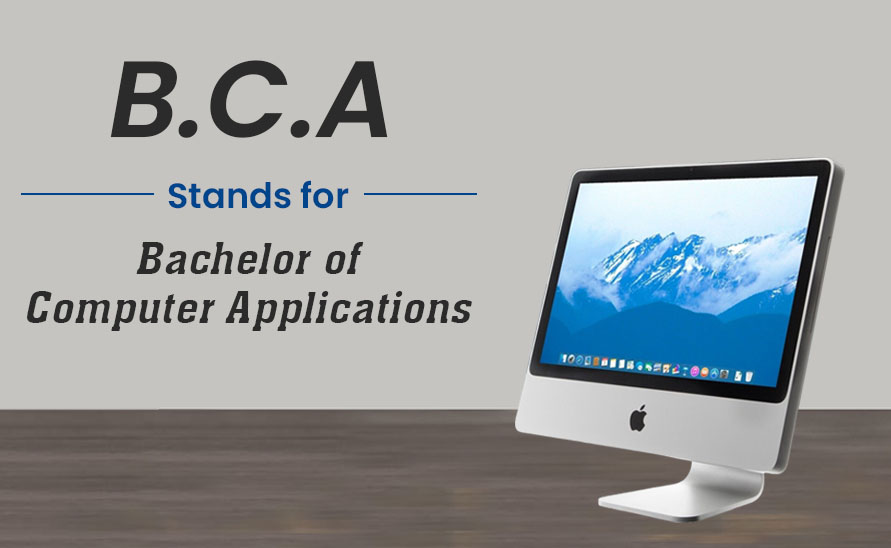 Course Features
Fee:

9000

/Sem

Class Size:

130

Course Year: 3

Course Semester:

6

Language:

Gujarati/English

Eligibility:

12 comm/sci/ Diploma in Any Field
ABOUT COURSE
Bachelor of Computer
Bachelor of Computer (B.C.A) is an undergraduate program that offers scientific knowledge.Prepare for the IT industry and get ready to step into one of the most promising careers with A. P. Trivedi Delvedeeper into an innovative educational experience that goes beyond business fundamentals to develop practical skills. Bachelor of Computer Applications(B.C.A) is a 3-year (6 semesters) programme which equips you with adept knowledge in critical areas of computer science and networking
Programme Prospects
The expeditious growth of the IT industry has grown the demand for computer professionals and created innumerable opportunities for computer graduates. The computerization of processes in numerous work areas has yielded the requirement of IT manpower as a core human resource. To be in tune with the times, the Bachelor of Computer Applications program aims to create the foundation of computer applications for graduates to cater to the need for human resources.
Eligibility Criteria
You need to have passed 12th standard with Commerce or Science Stream in recognized school which has been affiliated to government approved Education Board.
Main subjects
Explore
Our Other Courses
Do you have any Questions?
Please feel free to contact us anytime. Provide your all details and the relevant person will contact you as soon as possible.